What Are the Best Off-Road LED Lights?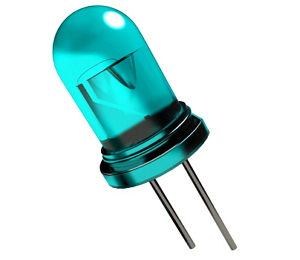 LED stands for Light-Emitting Diode – technology that was first applied back in the 1960s. An LED, as a visible light source, is an equivalent to the incandescent light that has been in use for more than a century. However, since the operational principle of LEDs is completely different, this type of lighting equipment is considerably more beneficial in terms of energy efficiency, service life, light intensity, and styling. The only feature allowing halogen and incandescent lamps to stay relevant is their affordability.
Therefore, the decision to install LED lights on your 4x4 is reasonable, as this type of equipment is simply better than traditional lighting systems with incandescent light bulbs. But how can you choose the correct kit for your particular truck? What are the best off-road LEDs that can meet all of your specific demands? Well, let's see.
First of all, you need to choose the right equipment for the activities in which you will be participating with your truck. If it's high-speed off-road driving, then spotlights will be right for you. Spotlights, just like low or high beam lights are meant to provide a strong, directional beam dispersing the darkness by hundreds of feet in front of the vehicle. However, if the lights you seek have to be more flexible, if you expect them to provide illumination for your camp and you don't intend to participate in any off-road racing, then you should go for floodlights. Just like stadium floodlights, they produce a scattered, non-focused light over a wide area.
If you have decided on the type of your new off-road lights, it is time to choose their size, shape, and quantity. The good thing about LEDs is that they may be used in any automotive lighting equipment. Another advantage is that they produce a high-intensity light allowing to retain their physically small dimensions. If the bumper and/or roof of your truck allows the installation of a long light bar, look no further, as it can provide unprecedented functionality and great aggressive looks. However, in case there is no room for a bar, you can opt for dual lights. These are available in a variety of shapes and come in pairs. Depending on your intentions, you can get one, two, or more sets and install them in any configuration you like.
Sources: